John B. Moore Documentary Studies Collaborative


Upcoming Events | Workshops/Info Sessions | LIB 113 Workshops
---
MDOCS hosts a variety of public events throughout each academic semester. These events are all free and open to the Skidmore community as well as community members from the surrounding Saratoga region. No RSVP is needed unless otherwise noted.
---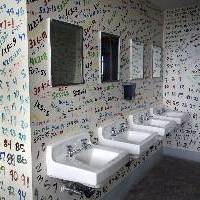 States of Incarceration at Skidmore College

Sep 2 - Oct 11, Exhibition: Tang Teaching Museum, Payne Room
A "National Dialogue of Local Stories" developed by the New School's Humanities Action Lab, States of Incarceration is the first national traveling exhibition and coordinated public dialogue to explore the history and future of mass incarceration in the United States. The exhibition and project, the culmination of two years of planning and discussion engaging 20 campuses and communities, is a national public reckoning with one of the most pressing issues facing our country. At Skidmore College, Eric Morser (History) and students draw our attention to the people and role of education and rehabilitation at Mount McGregor prison, a former hotel and sanatorium in Wilton, NY, which was closed by state officials in 2014.
Sep 14 - Oct 6: Workshops, Panels, Discussions, Gallery Talks, and a Poetry Lab
---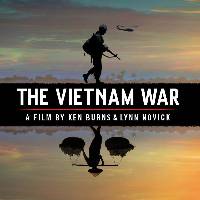 Ken Burns' The Vietnam War Preview Screening at Skidmore College
Mon, September 25 @ 6:30pm, Gannett Aud

You're invited to a one-hour preview featuring segments from Ken Burns' ten-part film THE VIETNAM WAR at Skidmore College.

Facilitated conversation to follow.

ABOUT THE FILM:
In an immersive narrative, Ken Burns and Lynn Novick tell the epic story of the Vietnam War as it has never-before been told on film. THE VIETNAM WAR features testimony from nearly 100 witnesses, including many Americans who fought in the war and others who opposed it, as well as Vietnamese combatants and civilians from both the winning and losing sides.

Learn more at wmht.org/vietnam
---
Philosophy through Sound and Story: Hi-Phi Nation with Barry Lam
Tue, October 24 @ 7pm, Davis Aud

Hi-Phi Nation is the first sound and story-driven show about philosophy, weaving philosophy with narrative storytelling, investigative journalism, and sound design. The first season was produced out of Duke University on the Humanities Writ-Large Fellowship by Barry Lam, associate professor of Philosophy at Vassar College. Now in its second season, Every Hi-Phi Nation episode begins with a story from everyday life, current events, the law, history, science, or the arts, and pulls the big ideas of philosophy out of the story.
Barry Lam is Associate Professor of Philosophy at Vassar College. Last year he was Humanities writ-large fellow at Duke University. He is the host and executive producer of the podcast Hi-Phi Nation, the first and only narrative story-driven podcast about philosophy, which completed its first season in Spring 2017 and is currently in its second season. Every episode begins with a story from everyday life, current events, the law, history, science, or the arts, and pulls the big ideas of philosophy out of the story.

Join Barry for a discussion of big questions and sound storytelling, with clips from his programs.
Co-sponsored with Philosophy.

---
MDOCS Student Work Showcases
Thu, December 14 @ 6-8pm, Davis Aud
Check out what the students working in documentary methods have been up to this semester. For two nights, an array of video, audio, and multimedia work will be presented in Emerson auditorium.

Followed by a reception with light snacks and refreshments.
---
MDOCS sponsors workshops by faculty members and documentary professionals that are open to everyone in the Skidmore community. In addition, MDOCS and Project Vis offer production workshops teaching basic skills in video editing, poster design, audio editing, and much more in LIB 113 led by students.
---
Ethics Bowl: The Ethics and Law in Media Production
Tue, September 19, 6:30–8pm, Emerson Aud

Tackle the issues facing today's nonfiction storytellers and prepare yourself for the roadblocks to public use that media creators may come to realize only after wrapping production—often too late to resolve crucial rights and relationships. The session will combine brief presentations on law, ethics, and methods with background and tips and group discussion by attendees who will grapple with a real-world case and come together to present solutions.
This hands-on training session is a must-have knowledge base for all students planning on creating media work now and in the future Hosted by Media & Film Studies and MDOCS.
---
Master Class: The Video Interview
Thu, October 19, 4-6pm, Lib 113
Learn how to set up a video interview. Work with MDOCS instructor Ron Taylor from Skidmore Media Services to learn everything from a three-point lighting set-up to the basics of running a DSLR camera.
This is a hands-on workshop open to anyone in the Skidmore community.
This hands-on training session is a must-have knowledge base for all students planning on creating media work now and in the future Hosted by Media & Film Studies and MDOCS.
---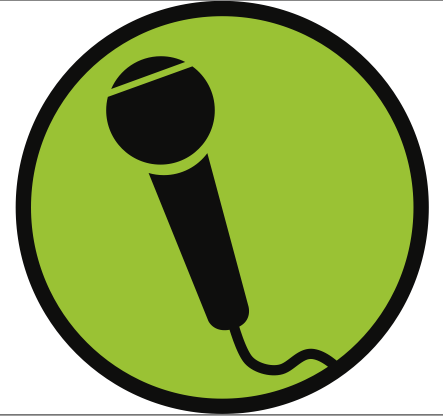 MASS STORY LAB WORKSHOP: Interviewing for Social Justice with Piper Anderson

Fri, September 29, 2016, 10am-12pm, LIB 113
In this two hour workshop, Mass Story Lab founder Piper Anderson will provide guidance and an opportunity to practice interviewing and oral history skills when the goal is achieving social justice and the topics may be difficult or traumatic for participants and partners. Workshop will be held in LIB 113, Scribner Library.
Mass Story Lab is a participatory storytelling project designed by storyteller, educator, and cultural organizer, Piper Anderson. Mass Story Lab aims to make stories an instrument of justice. In a Mass Story Lab the stories of people directly impacted by mass incarceration become the transformative lens through which communities imagine a world beyond prisons. Through engaged story circles, dialogue, and design sessions, Mass Story Labs articulate the real lived experiences of mass incarceration affecting our communities in order to design more restorative approaches to justice. By 2018, Mass Story Lab will travel to more than 20 communities grappling with the impact of mass incarceration.

To sign up, RSVP at mdocs@skidmore.edu
---

Storytellers' Institute Info Session
TBD @ 5:30-6:30pm, LIB 113
Skidmore students & faculty: Do you... have a documentary project to advance?
The 2017 Storytellers' Institute is a unique experience where students have the opportunity to work alongside documentary practitioners and Skidmore faculty members as their peers in a hybrid creative-academic experience. Learn more about the Institute and the application process at this informal info session hosted by MDOCS. Pizza included!
---
Stay posted on all upcoming MDOCS events at our Facebook page
---