Dean of Students and Vice President for Student Affairs Office
Dean of Students and Vice President for Student Affairs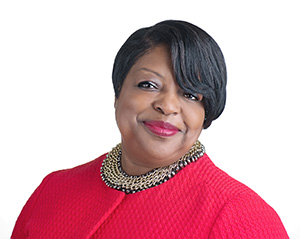 Click here to e
mail Cerri A. Banks,
Dean of Students and VP for Student
Affairs
your questions or comments.
The Dean of Students and Vice President for Student Affairs oversees a broad range of programs and services designed to promote academic success, cocurricular life, and personal development.

If you are uncertain whom you should contact about a specific question or a problem, the Dean's office can help you get in touch with the right office staff.
Student Affairs Division
Vision Statement: Achievement and Success for All Students
An interest in students' co-curricular lives—as expressed in the division of the Dean of Student Affairs—is a symbol of Skidmore College's commitment to the fullest possible development of the student. The intentional connection to and collaboration with Academic Affairs recognizes that living circumstances and the college environment directly affects the learning potential of any student. Therefore, the offices of the Dean of Student Affairs collectively work to enhance the climate for student learning, engagement and success.
Mission Statement
In support of the College's Mission, "to educate a diverse population of talented students," the Dean of Student Affairs division works collaboratively with all College departments to create an integrated educational experience in the context of living and learning in a welcoming, engaged, inclusive, and socially responsible community. While challenging and supporting the whole student, specific attention is paid to intellectual, emotional, physical, spiritual and social growth and development.
Important information
Taxi and CDTA Bus schedules for Skidmore College

Student Opportunity Funds - Students may request financial support of worthwhile student co-curricular and leadership initiatives.
Submit your application to the Office of the Dean of Student Affairs, Case 311.
Please note the following submission deadlines:
Fall Deadline: Nov. 4, 2016
Spring Deadline: March 6, 2017